"When you allow your success to depend on your talents, you create strengths. When you
allow your success to depend on your non-talents, you create weaknesses."
– What's Your Genius, by Jay Niblick.
HAVE YOU EVER HAD THIS PROBLEM?
You feel frustrated and dissatisfied with your career performance and success.
You are not alone. In your pursuit of job titles, bullet-point lists of responsibilities, and two weeks' vacation it's possible that you misaligned who you really are with what your current, or future employer really wants.
Why must you change you in order to fit into a job title and responsibilities? Why not work in an environment that emphasizes your natural talents and builds a position around them?
WHO YOU REALLY ARE MATTERS
The paradigm is shifting in that direction. Management styles and hiring processes designed in the manufacturing era are being phased out. In today's idea economy the value of each individual is measured by your natural talents (your innate ability to do something) and skills you have developed and how they are being used for mutual benefit. The only thing holding back this shift is the unwillingness to let go of the old ways of doing things.
"Success is not about developing talent, it's about aligning it."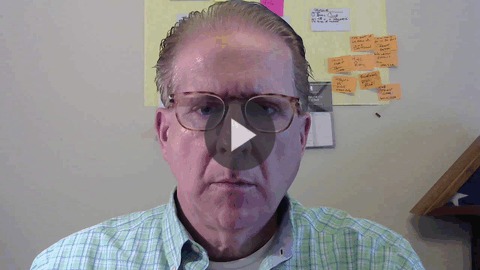 ACCEPT THIS GIFT AS A WAY TO GET STARTED
I help people express their authenticity which means "being true to you." It begins by being self-aware and learning how to use this information to your (and your employer's) advantage.
Invest 20-minutes to take this personality profile. No studying or preparation is required. This step begins the journey of defining success in the best way possible, as a happy, productive, purposeful human being.
CHANGE YOUR BEHAVIOR IN A WAY THAT HONORS YOU
Imagine sitting down with your boss and laying out to her your strengths, how you like to use them, and why. You are leading a conversation that respects the needs of everyone. An engaged worker. Maximum productivity. An appreciative employer. Retention rises. Attrition costs drop. A positive culture attracts the best talent.
Get started now!
ABOUT THE AUTHOR
---
Michael



Two things in my DNA lead to a career in sales. My curiosity and my love of building relationships with quality people.
I believe the best sales organizations invest in the development of their people. You improve the sales process when you improve the people involved. I have seen firsthand sales organizations that did not believe in the professional and personal growth of their people. The result? Friction, confusion and underperformance.
Consistent sales growth is one of many challenges a business faces. In my role as a consultant I have the opportunity to dig deeper to uncover issues related to strategy, communication, and professional development.
To quote Daniel Pink; "we are all in sales now." My promise to you is to develop the people in your organization who serve your customers. It's no longer just the Sales Department. Your sales strategy must be crystal clear, and communicated respectfully throughout your entire organization.
World class talent is discovered and developed with the benefit of this type of objective tool. I am a Sales Coach, but I spend most of my time in the Culture Creation business. The best business cultures have an understanding of how to blend talent to meet business objectives.
This is Marketing shows you how to do work you're proud of, whether you're a tech startup founder, a small business owner, or part of a large corporation.